PEZ is on a new digital footing
Minnie Mouse, Harry Potter and Prince William - they have one thing in common: they have all been immortalized as PEZ candy dispensers. So that the figures with cult status and the accompanying treats can delight many small and large sweet tooths in the world, a sophisticated production and sales system is required, as Silke Huber, Head of Finance, Controlling and IT, describes: "We work with distribution partners in over 100 countries together. This means that we receive orders from individual distributors that we have to route to production and manufacture them individually at our three production sites."
Special food requirements
For this routing, the company had a merchandise management system that worked separately from the financial accounting. Now a new system should bring these two areas together – at all production sites at the same time. In addition, special legal framework conditions caused complexity, explains Silke Huber: "PEZ is a food and is therefore subject to traceability requirements. We must be able to prove at all times which raw materials were used in which batch. Up until now, we have logged this process manually and wanted to put it on a digital footing."
Company goes paperless
The PEZ Group found the solution to these challenges in the SAP system S/4HANA Cloud: "By using S/4HANA Cloud, we have become paperless throughout the company," says the finance and IT manager. In fact, all production processes - from mixing to pressing to packaging - now run uniformly and digitally on all production lines and in all locations. Quality assurance was also integrated, traceability digitized and merchandise management linked to financial accounting.
The PEZ Group took this big step into the digital future within a very short time - not least thanks to the strong partner Phoron Consulting, says Silke Huber: "Phoron convinced us with its experience and competence. With a lot of manpower, Phoron managed to let six company codes go live in parallel - with a throughput time of twelve months, which we would not have thought possible," says the project manager enthusiastically.
About the PEZ Group
The PEZ Group is an international company based in Traun, Austria, and is one of the 100 largest confectionery companies in the world. In addition to Europe and the USA, Japan and Australia are among the most important markets. Overall, PEZ products are available in over 80 countries. Since 2019, PEZ has also been successfully represented on the Chinese market. Around 90 million dispensers and 5 billion PEZ sweets are sold every year. Around 900 people work for PEZ worldwide.
About Phoron Consulting GmbH
Phoron is a partner of medium-sized and large companies and supports them with integrity, foresight and distinctive competence in technology and process knowledge. Together, the internationally active SAP consulting company develops the appropriate SAP solution and is there for its customers in the long term through the go-live.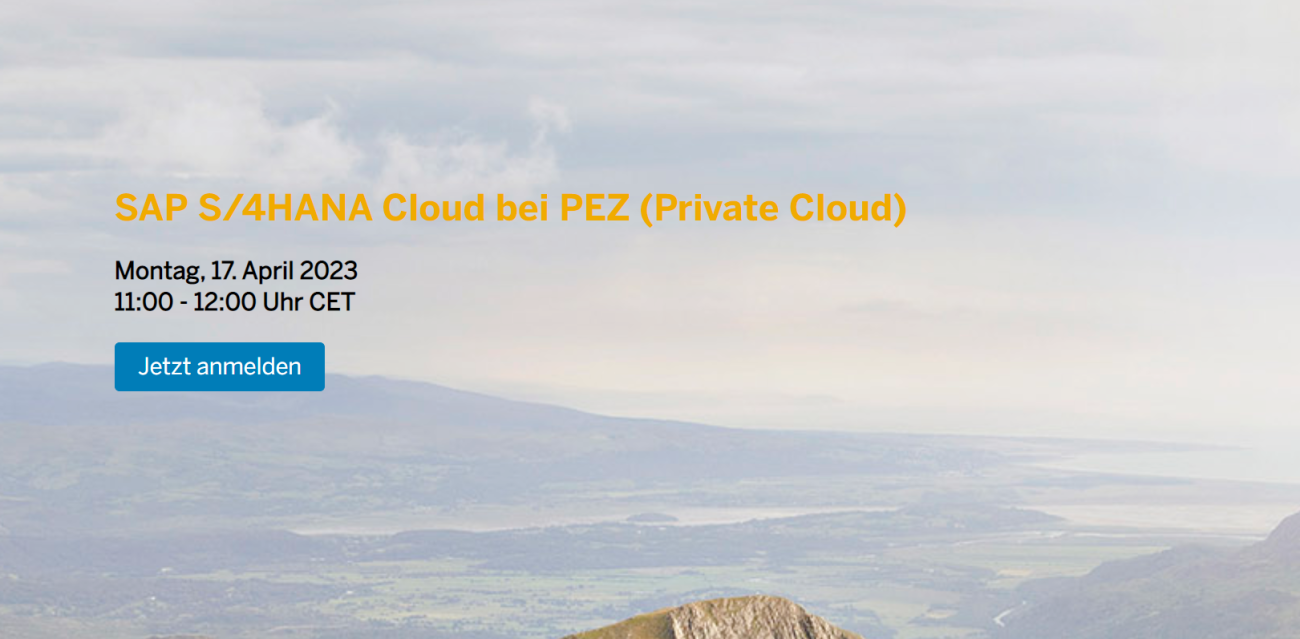 SAP S/4HANA Cloud, Private Edition, ist eine maßgeschneiderte Cloud-ERP-Lösung, die sich flexibel an die individuelle Transformation Ihres Unternehmens anpasst. Ergänzend dazu unterstützt die Business Technology Platform die Stärkung Ihres Wettbewerbsvorteils durch die Abbildung weiterer Anforderungen, beginnend von der Entwicklung eigener Apps bis zur Integration einer Vielzahl von Services im SAP- und Non-SAP-Ökosystem.