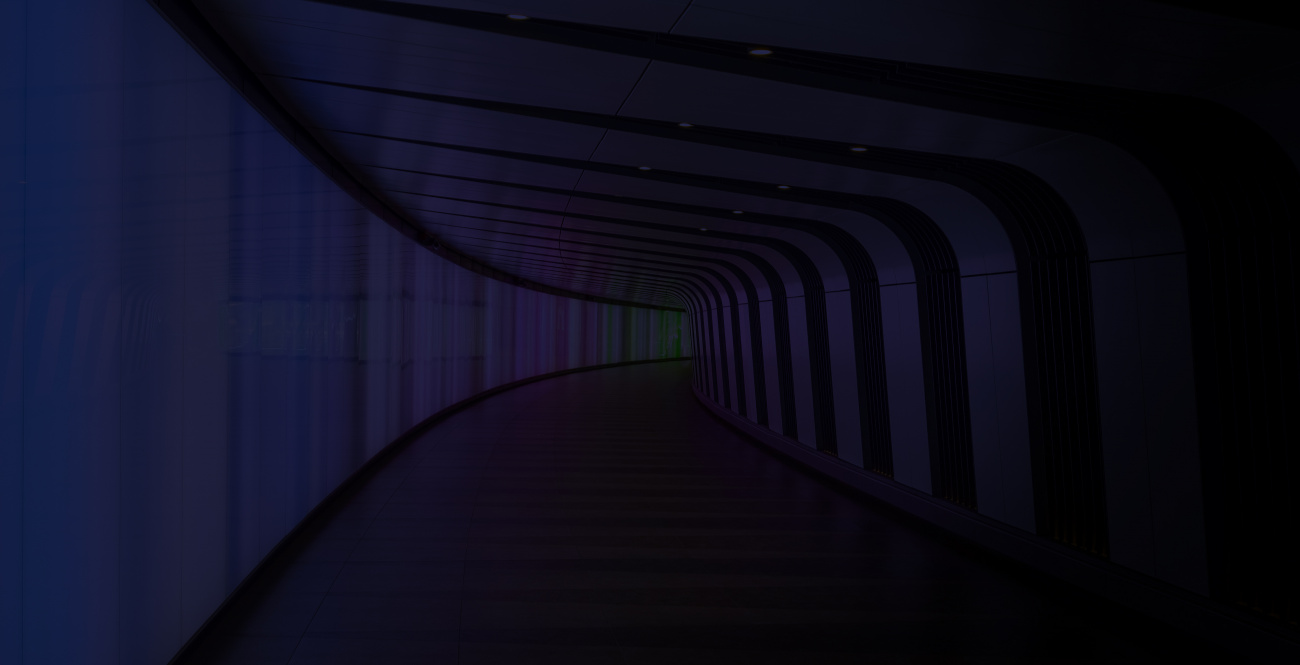 Worldwide e-Invoicing
Send and report tax-related information easily and securely with the e-Invoicing solutions from SAP
Transfer Tax Information with SAP Document Compliance (eDocument)
Countries like Italy, Hungary, Turkey, and many more require companies to issue tax information to legal authorities electronically. To simplify tax information transfer while complying with local regulations, SAP created "Document Compliance".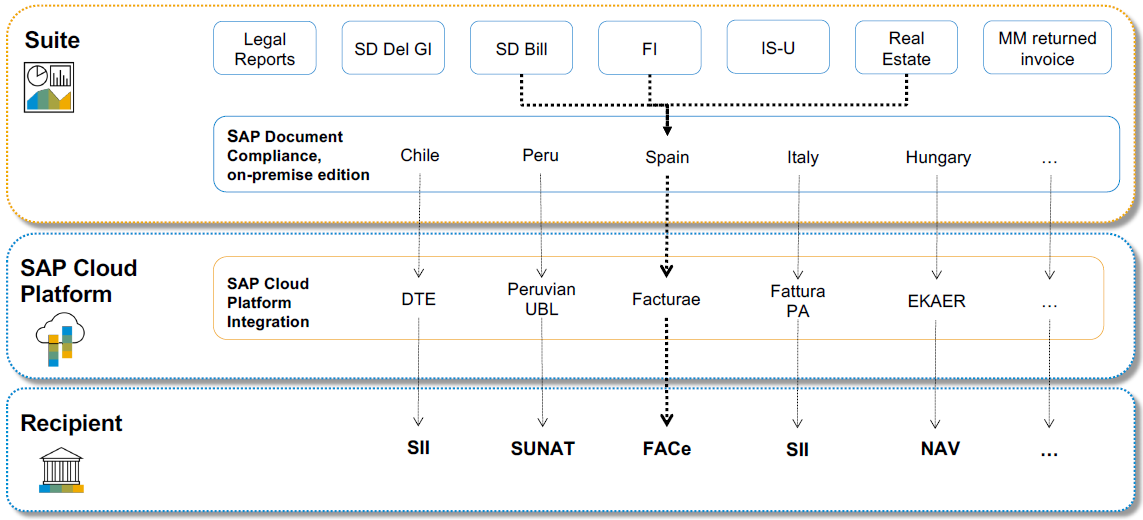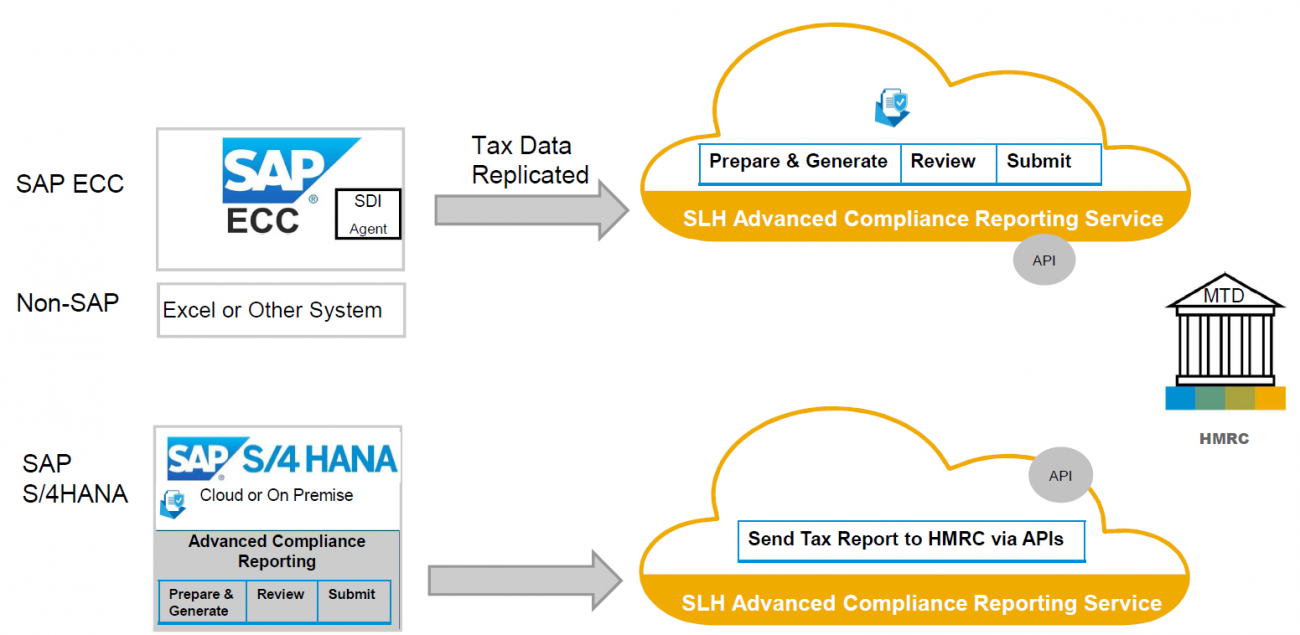 Report Tax Information with SAP Advanced Compliance Reporting (ACR)
Some countries like Great Britain, demand companies to report information on VAT return digitally to their tax authority. SAP offers with "Advanced Compliance Reporting" a holistic solution for real-time legal reporting and monitoring, including all mandatory countries and their specific legal requirements.