One Systeme for the Entire Reporting Process
Advanced Compliance Reporting (ACR) is a reporting tool available with S/4HANA which allows customers to create, generate and submit reports to Tax Authorities on time and in the correct formats. ACR covers the end-to-end reporting process worldwide (in mandating countries) and guarantees compliance with the complex and dynamic legal requirements.
With SAP ACR, it is possible to create and submit the required tax information digitally, based on the information from your SAP system on time, which can vary from real-time submission, to daily, monthly or even yearly transfer, depending on the countries requirements and in the arbitrary format (XML, TXT, PDF, XBRL, JSON). ACR is supported by Fiori which provides a comfortable and unified user experience across countries and contributes to supplementary analytics, full traceability of documents, flexible business rules, and real-time monitoring of data to secure long-term compliance.
Advanced Compliance Reporting is the most progressive legal tax reporting solution on the market, covering over 240 reports in Europe, Latin America, North America, Middle East, and Asia.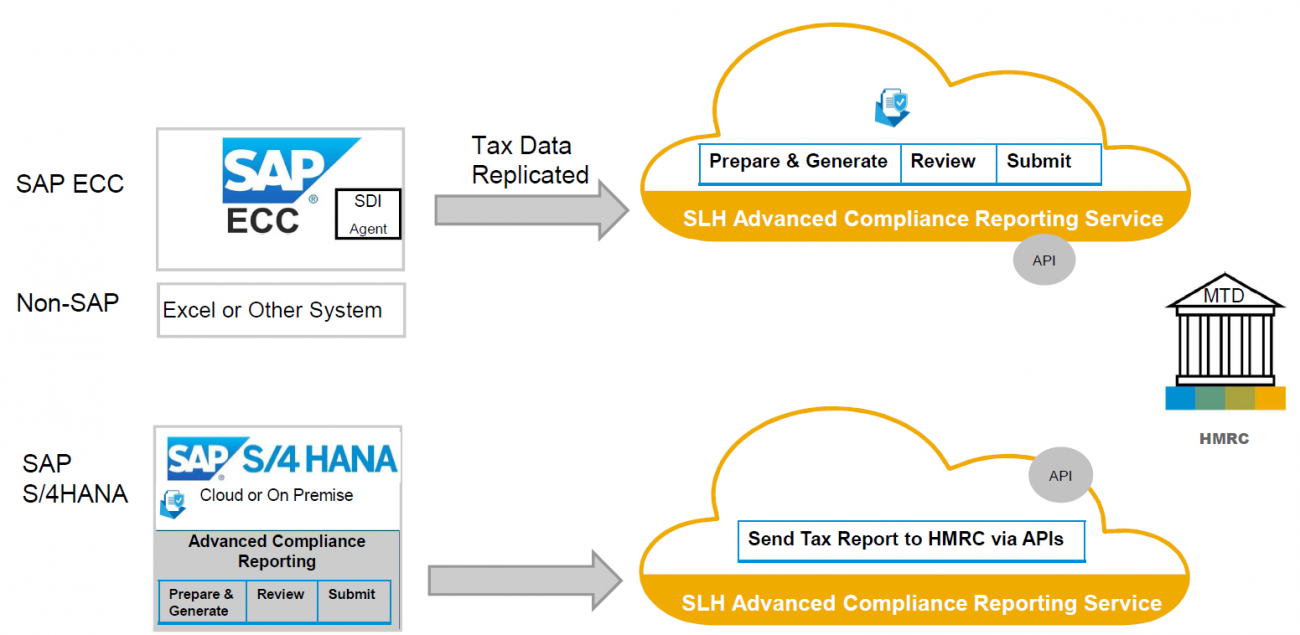 Both companies running ECC and S/4HANA benefit from implementing only one single solution with a uniform user experience across all reports, which saves time and budget.
Timely update on changing legal requirements
Possibility to review and analyze your data before submission
Possibility of replicating data from non-SAP sources via APIs and Excel template
Analytic features which eases the process of legal reporting