One Systeme for the Entire Reporting Process
Some countries like Great Britain, demand companies to report information on VAT return digitally to their tax authority. This can be immediately, daily, monthly or yearly. In any case, the data have to be submitted in time and in formats prescribed by law, e.g. XML, TXT or PDF.
SAP offers with "Advanced Compliance Reporting" a holistic solution for real-time legal reporting and monitoring, including all mandatory countries and their specific legal requirements. Besides covering the whole reporting process, additional analytic features and complete traceability ensure keeping your business in compliance.
Countries Supported:
Great Britain
Egypt
Saudi Araba
United Arab Emirates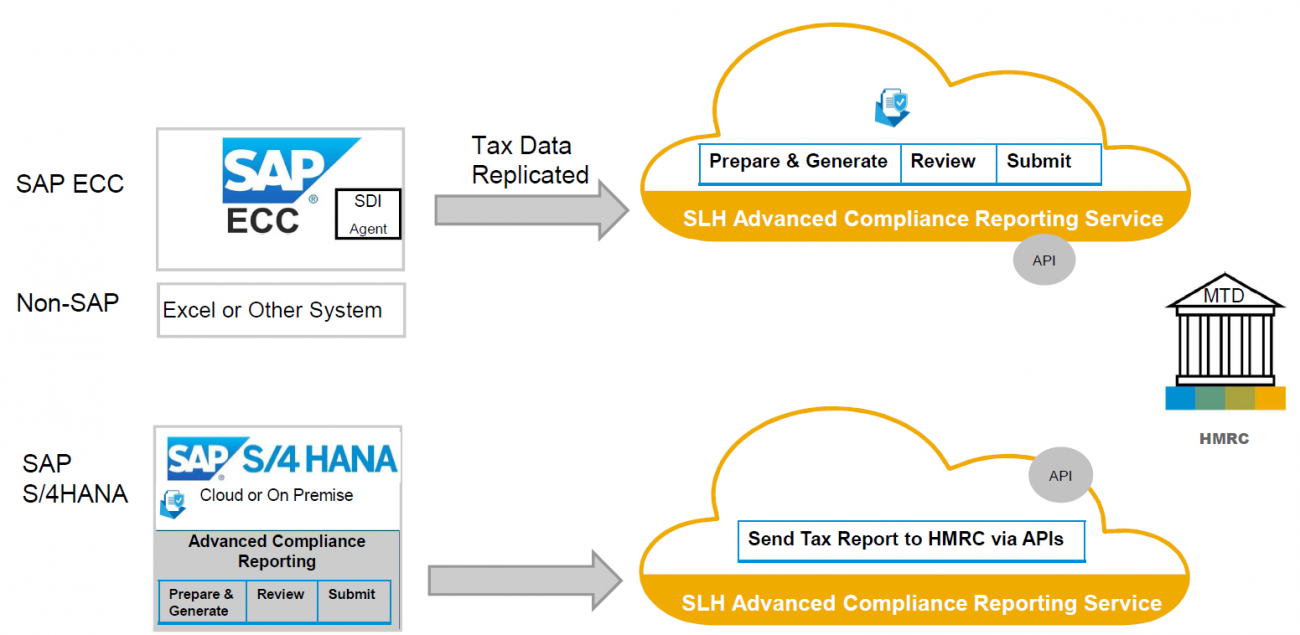 Both companies running ECC and S/4HANA benefit from implementing only one single solution with a uniform user experience across all reports, which saves time and budget.
Timely update on changing legal requirements
Possibility to review and analyze your data before submission
Possibility of replicating data from non-SAP sources via APIs and Excel template
Analytic features which eases the process of legal reporting